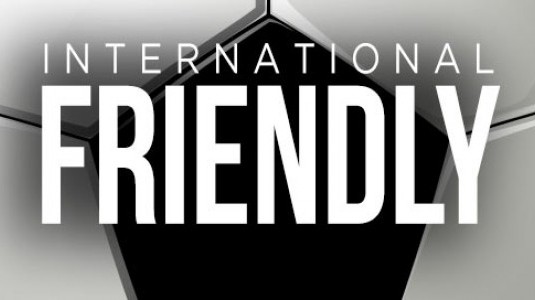 Wales takes a friendly match against Spain on Thursday-evening in Cardiff. It is still uncertain whether star player Gareth Bale can play alongside the British.
Wales:
Like many other countries, Wales also plays twice in this international season. On Tuesday, Wales is facing Ireland in the Nations League. A month ago the Welshmen defeated that country with 4-1. Just like that match, the friendly game against Spain is played in Cardiff. Wales does not play at Cardiff City Stadium alone, but at the larger Principality Stadium, where the Welsh national rugby team also plays its matches. Around 50,000 spectators are expected on Thursday.
The playing of Gareth Bale is currently questionable. At his club he played the last game with a slight injury. He could be saved for Tuesday's game in Ireland. On the other hand, Bale would like to come out against Spain; the country where he earns his well-earned sandwich. National coach Ryan Giggs will also seize the match against Spain to give the talents of Wales a chance again. Ethan Ampadu (Chelsea) gets little playing time at his club. In the national team, on the other hand, he is already becoming a permanent force. A basic place is on the horizon.
Spain:
Spain is particularly good at the World Cup after the disappointing elimination at the World Cup – after the lost penalty shootout against Russia. Last month, the Nations League won first from England, after which La Roja beat the number two of the World Cup. Spain changed the Estadio Manuel Martínez Valero in Elche into a shooting gallery. Croatia was swept by no less than 6-0. Two players who were in the base at the time, Isco and Dani Carvajal, are not in the coming game due to injuries. Diego Costa and Sergi Roberto are also not present for that reason.
There are plenty of top players left for national coach Luis Enrique to choose from. Whether or not the strongest possible eleven will appear at the kick-off is the question. On Monday, Spain also has to play a game in the Nations League again. England is then the opponent in Seville. Luis Enrique could have made arrangements to save the highly-charged top players in the match against Wales. Players like Rodri, Suso and Dani Ceballos could then count on playing time. Jonny Castro (Wolverhampton Wanderers) is also in the selection of the Spaniards.
---
PREDICTION: Over 2.5 goals @ 1.85
---