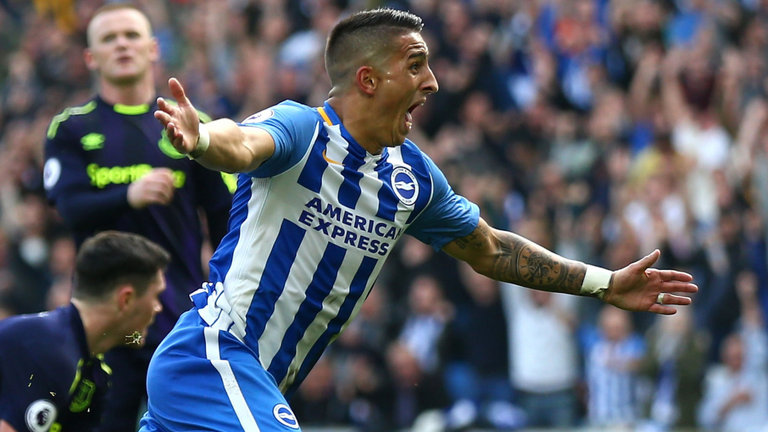 Tuesday evening, at 19:45, Brighton & Hove Albion receives Cardiff City's visit to a 31st round of the first English leagues, and guests need a 6-point victory. The two bands are separated by 5 points in the hierarchy in England.
Brighton is on 17th place (32-51), while Cardiff is on the 18th place (goal 28-63). The fishermen also have a less played game, but they would go through fantastic pressure in the event of a failure on the AmEx Stadium. Florin Andone's team is hard to beat when playing home, suffering only 6 failures in 16 matches this season. On the other hand, Cardiff is far from being rewarding when it has only won two wins throughout the season!
Moreover, Cardiff is the Premier League team with the fewest goals scored on the pitch, only 9 in 16 games. Even the "lantern" Huddersfield has 11 away, just like Fulham. Cardiff was forced on a 2-1 turn after Brighton played for an hour in numerical inferiority, suffering a 1-1 draw. The guests were close to getting the draw, but they succumbed late and lost vital points in the basement battle. Interestingly, this duel has been won once in the last 10 games by the band that has been a guest, which offers more credibility to the players trained by Chris Hughton.
Florin Andone did not have a brilliant match against Bournemouth last round (0-5), and the Romanian striker has a good chance of returning to the reserve bench in favor of Glenn Murray. Brighton goes through a modest offensive form and is unmarked in the previous four games: 0-5 with Bournemouth, 0-1 with Manchester City, 0-3 with Chelsea and 0-1 with Southampton. On the other side, Cardiff comes after three failures with the same score, 0-2, in front of Wolverhampton, Manchester City and Burnley. The Welsh lost home on Chelsea's match, score 1-2, a result that dipped him even more in the standings. In 7 of the last 9 straight duels with Brighton we have always witnessed less than three goals scored, a result that we were expecting this time between two suffering teams.
---
PREDICTION: Brighton to win @ 2,00
---